Phan Nguyen Company by investors karaoke room Ngoc Huy District 12, Ho Chi Minh City entrusted fitting-room karaoke and karaoke sound construction for Karaoke room in Ngoc Huy. With years of experience in the field of construction design professional karaoke room, Phan Nguyen Audio has designed and built for Karaoke karaoke rooms Ngoc Huy highest standards of professional karaoke room, constructed soundproofed, most standard audio standards, most modern.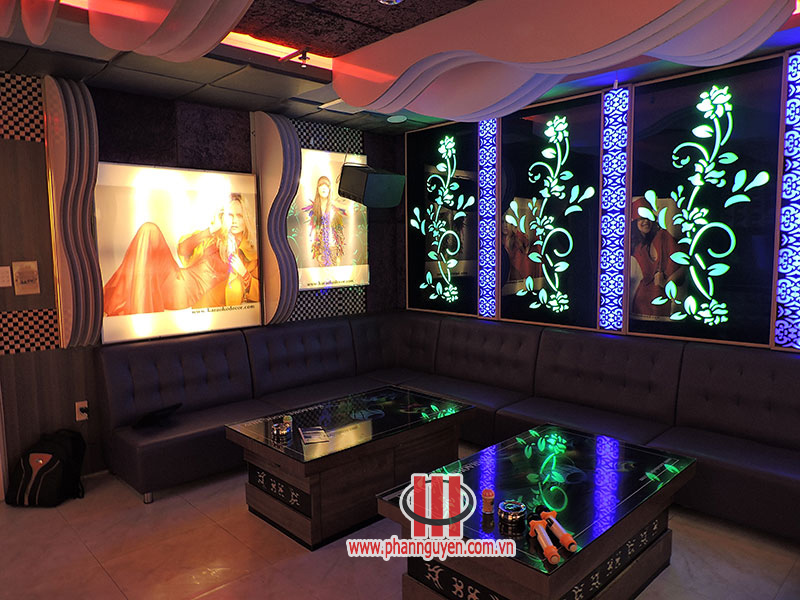 Each karaoke Ngoc Huy are designed in different styles, diverse colors and forms to make the customer does not feel too normal when entering the room.
Each room is decorated, different interior layout, with unique lighting system, beautiful space created a magical, colorful, visual stimulation of customers to karaoke entertainment.
Images of  Ngoc Huy Karaoke Room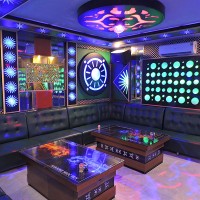 Karaoke sound system that uses Ngoc Huy branded Bonus Audio – Production equipment professional karaoke. Sound system includes:
Wireless Microphone Bonus MB-999
Mixer digital karaoke Bonus MK-236
Karaoke Speaker Bonus PS-15F dành cho phòng VIP
The entire sound system, each room is the sound technician most experienced of Phan Nguyen Audio optimized for each room to achieve the best sound effects, the most professional to the client when entering Karaoke Ngoc Huy sense when sound quality and design professional karaoke modern rooms of Karaoke Ngoc Huy.
You can see more samples of construction, design karaoke room at Phan Nguyen Audio other.