Hanet karaoke PlayX Pro
The kit karaoke Hanet PlayX Pro is the first product suite includes karaoke Hanet PlayX One and Tablet Hanet SmartList 2016. This is a set of products designed for optimal business operations of small and medium center Karaoke. With appropriate investment cost, high product configuration, data warehousing giant song, genre-rich, updated automatically and completely free. Also, Hanet PlayX Pro also integrates many solutions optimal development and management system. Hanet PlayX Pro product suite built Hanet KAM system. This is a dedicated management software for professional karaoke center.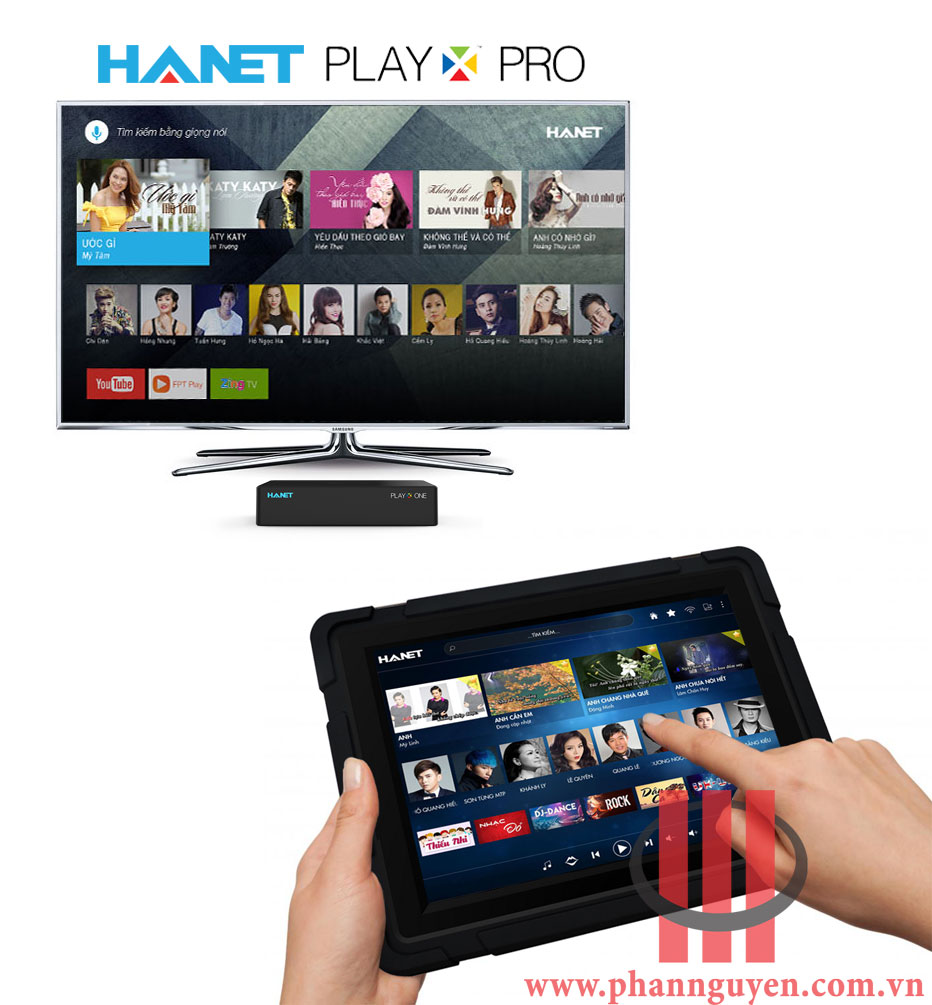 The kit karaoke Hanet PlayX Pro include:
Hanet karaoke PlayX One 2TB capacity (4TB) contains more than 80,000 songs, diverse genres, styles of music.  Hanet PlayX One karaoke compact design, exquisite and luxury. One karaoke Hanet PlayX for HD picture quality, vivid stereo.
Tablet Hanet SmartList 2016 sure, powerful configuration. Hanet Smartlist Tablet 2016 is designed for the business environment should be of high quality karaoke, impact resistance, excellent water resistance, shelf life of up to 22h battery. In addition, there are 2016 Tablet Hanet SmartList install software Hanet KAM. With Hanet KAM, customers can call to serve or select and order food, show bill on extremely convenient tablet.
With products Hanet PlayX Pro karaoke, karaoke entertainment center will be more professional in the entertainment purposes of the customer as well as the management system of the investors.
Prices of products Hanet PlayX Pro 2TB: 12,600,000 VND / set
Prices of products Hanet PlayX Pro 4TB: 15,200,00 VND / set
Products are distributed and genuine warranty in Phan Nguyen Audio, come try and feel the pinnacle of entertainment features that Hanet PlayX Pro offers.