On 12/22/2015, karaoke equipment supplier – Electronics Co. Hanet Vietnam (Hanet) – announced the latest series of its products at the "Technology Hanet Karaoke 2016″.
Not only updates the most advanced technology to the home entertainment system is very popular in Vietnam as One Voice – selected features songs by voice, or the beginning of karaoke with storage capacity up to 1TB (for expandable up to 3TB capacity), console … that special friendly can store playlists on the cloud to be used anywhere. The karaoke titled Play X One family will be officially sold in the holiday shopping season with 3,990,000 contract price.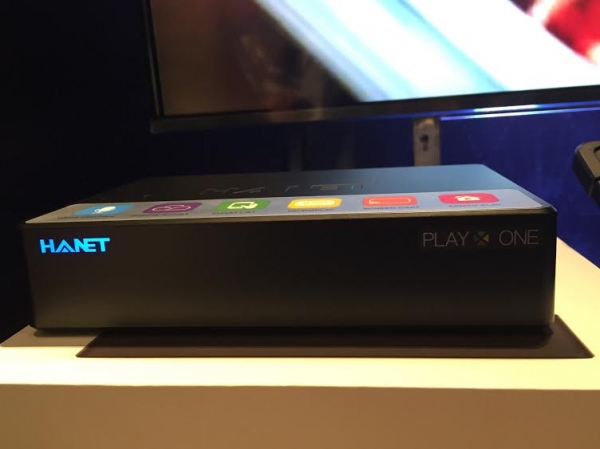 Share the latest products, Vo Duc Tho – Vietnam Hanet CEO said: "We apply very competitive price policy, only 1/3 of the total market as compared with the actual values ​​daughter Play X One gives users, enabling more families have the opportunity to use technology instead VOD karaoke Midi already obsolete. "
Also during the event, Hanet also introduced to Vietnam market two new products for the client is the business establishment or the karaoke center is Smart List 2016 and Beat X. These two devices Dedicated for volume business customers.
If the Smart List helps clients freely select songs even while on the move or more special facilities, such as analyzing user habits, the songs of the same genre … The product is designed as a tablet with a beautiful design and durable material, shock-resistant, waterproof optimization. In particular, use Smart List 5th generation WiFi standard and can be used comfortably during 24 hours to recharge.
Beat X is a product that customers understand the business center karaoke interested because, equipped with avant-garde technology, as well as add powerful configuration and the latest Android operating system. Beat X is also additional functionality Audition K-developed due to grading Hanet song more accurately based on the standards of rhythm and vocal heights.
With a large number of songs with storage capacity up to 4TB, Beat X would be the perfect duo when combined with Smart List in 2016 to create a professional karaoke system.